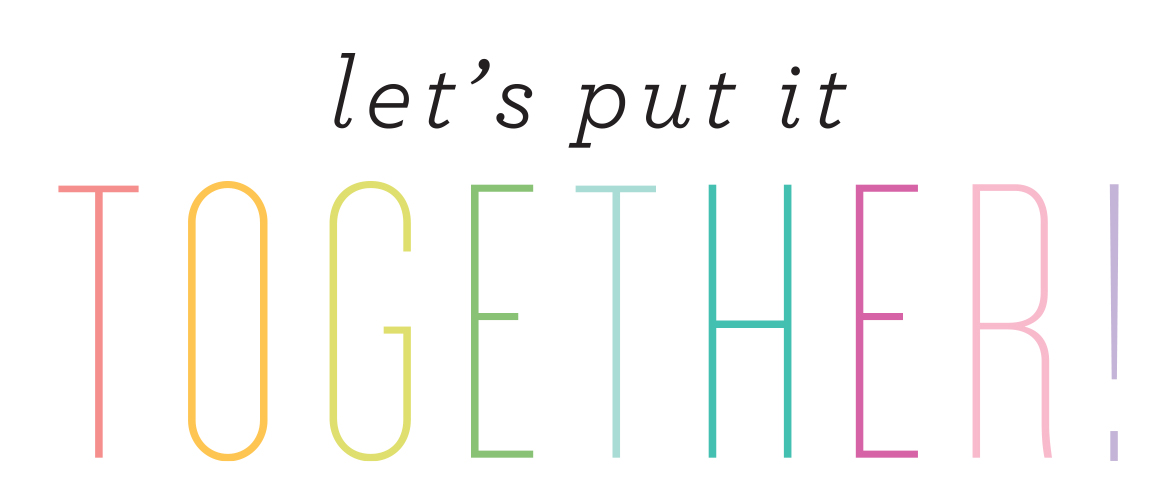 Custom Happy Planner + Happy Notes Assembly Instructions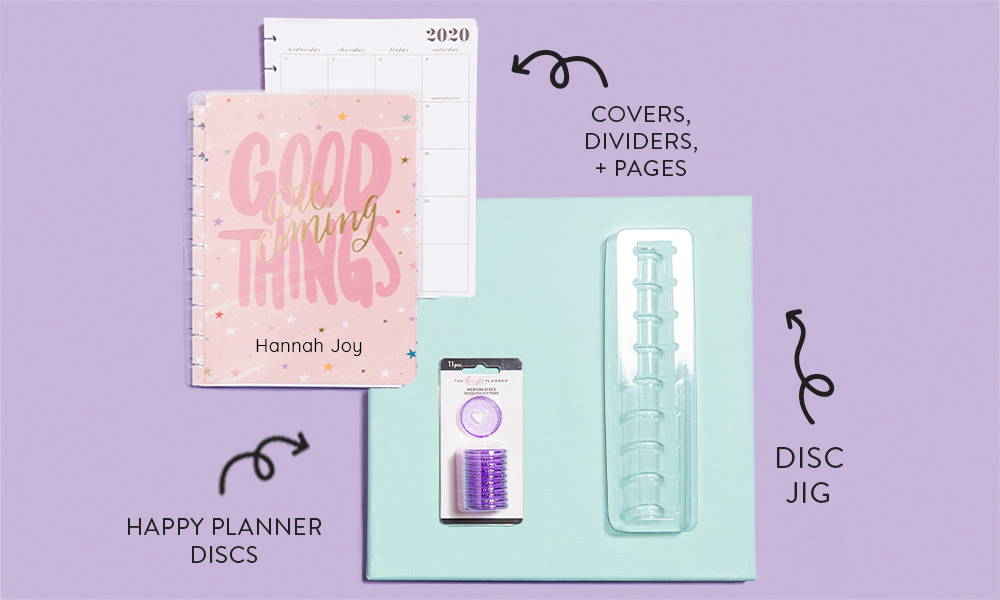 Remove all the parts from the box.
You should have: Covers, dividers, pages, happy planner discs, and a disc jig.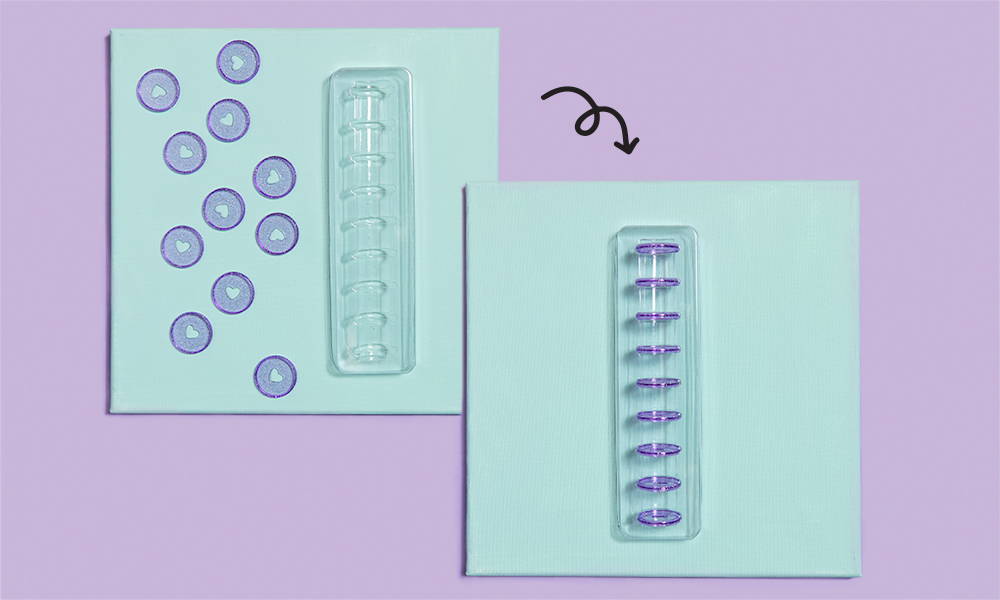 Place the Happy Planner discs in each compartment of the disc jig.
FUN FACT: This jig was specially designed to hold the discs in place as you assemble your planner.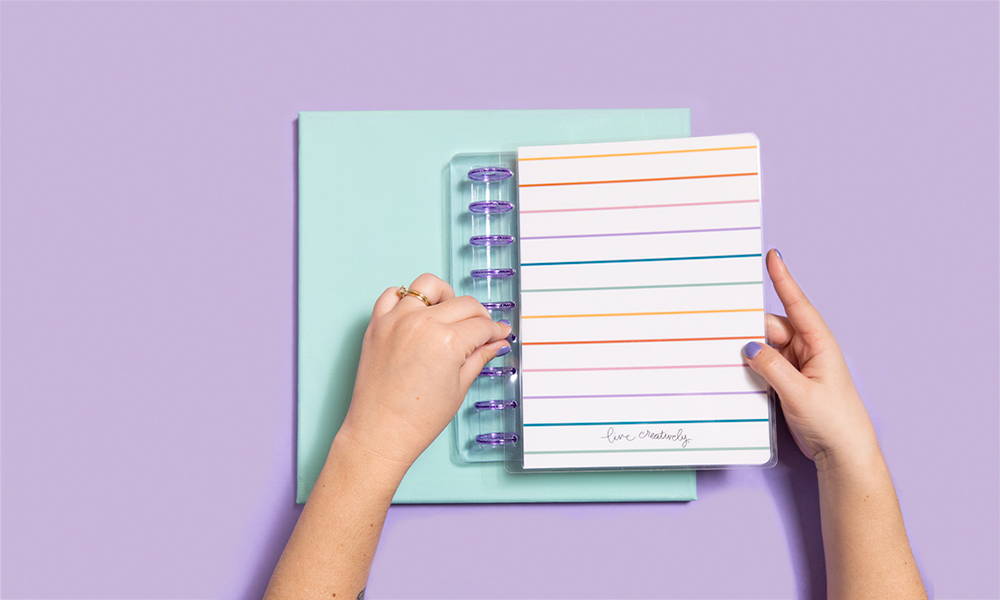 Remove your custom cover from the packaging. Locate the back cover and snap onto the discs.
TIP: When adding covers, pages, and dividers, it's easiest to start at the top or bottom of the jig and work your way to the opposite end.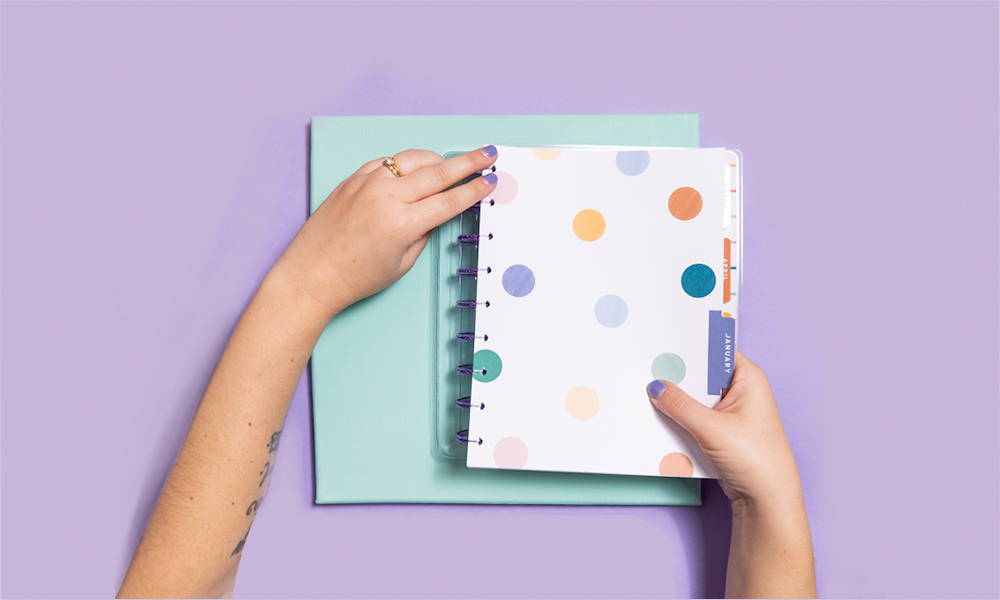 Let's add the pages! We recommend starting with the last month in your planner and working your way forward, adding the pages and then the divider. Don't force it, pages will snap into place easily with slight pressure.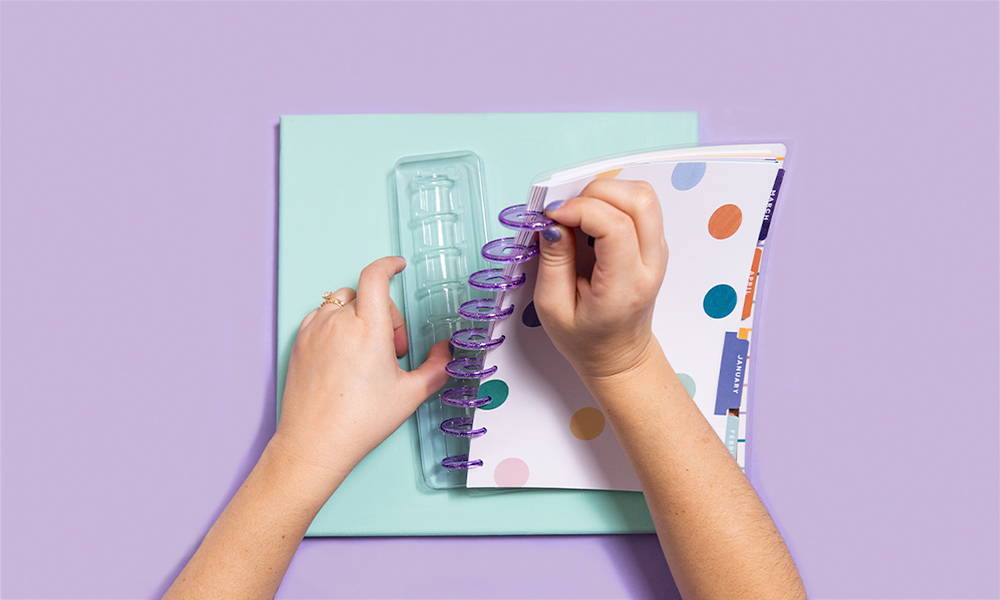 After most of your months are in place, feel free to remove your planner from the disc jig and continue loading the remaining months and pages.
TIP: If you make a mistake and want to remove pages or dividers, we recommend gently peeling the pages off the discs from the top down.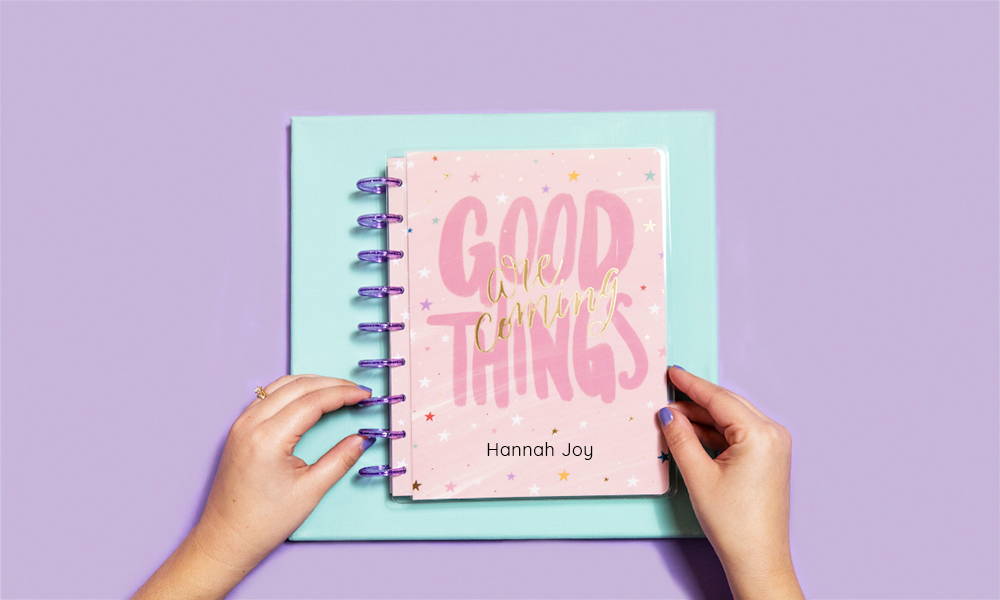 When you've completed adding pages and dividers you're ready to snap on your custom front cover and start planning!
Tag @the_happy_planner on Instagram + follow us for daily tips and tricks for staying organized and sticking with your goals.